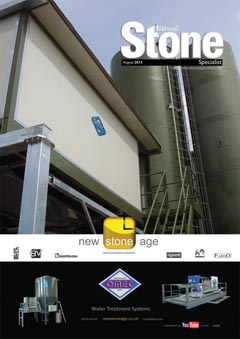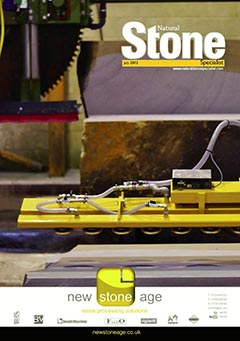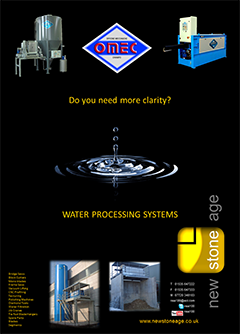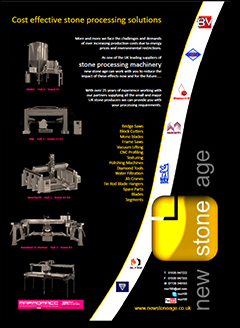 Click on an article above to read the feature.
Bespoke Solutions
Whilst many requirements can be identical, the material you process can be different. This is our philosophy when it comes to supplying processing solutions. Various factors play an important role in deciding the best machinery to suit the raw material and existing infrastructure, which is why we like to reflect the choice of machinery we offer. We invest time talking with every customer to find exactly what they want, and use this information to design the installation accordingly.
High Quality Suppliers
New Stone Age has worked with many of its partners for over 30 years. This has enabled us to work with our manufactures to develop machinery suitable for the UK market. We know after sales service is as important as the machine itself. Our partners have supplied machinery throughout the world and use quality electrical and mechanical components that can be sourced in the UK. We're more than happy to discuss any specific suppliers or components, just contact us for peace of mind.
Technical Expertise
We personally use our experience to project manage the entire supply of machinery. We normally provide onsite surveys, a technical visit to discuss the installation with you and answer any queries you might have, and discuss your current infrastructure and provide you with solutions, should these need to be changed. We can provide you with the highest quality design service possible, using the very latest in 2D and 3D CAD software.
Qualified Engineers
Each new machine is fitted by an experienced technician from their respective manufactures with Mechanical and Electrical experience. This ensures the latest development and software are understood by the technician, for the correct installation and training of your operators. After sales is supported by New Stone Age and we have our own technician's in the UK.
Customer Satisfaction
This is paramount to us. We want your machinery to make commercial sense and be a reliable service for many years. We are happy to provide testimonials of customers who have previously bought machinery from us over many years.